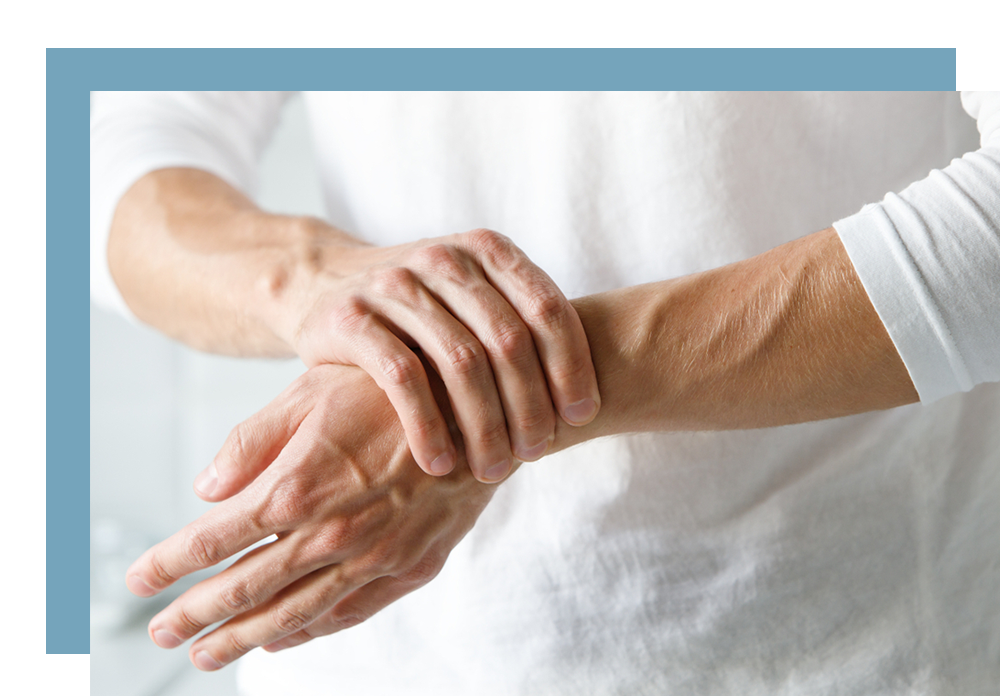 Hand veins are a condition where there is excess blood flow to the hand, which causes distention of the veins. This excess flow causes these veins to become visible through your skin and can sometimes be painful. There are many different reasons why you might have this condition, and depending on what type you have, it may even be a symptom of another problem that requires medical treatment. However, most of the time, these veins are harmless and only a cosmetic concern.
Causes and Risk Factors of Hand Veins
Hand veins can be caused by many things including:
Age – As we get older, the surface of the skin starts to thin and loses its elasticity, making the veins more prominent. The valves in the veins also start to weaken over time, causing blood to pool and making the veins bulge.
Genetics – People with immediate family members who have bulging hand veins may be more likely to have prominent veins in their hands as well.
Varicose veins – Varicose veins are usually found in the legs, but they can occur in the hands as well.
Vein inflammation – A condition called phlebitis can be responsible for a person's bulging veins. This is when the veins become inflamed and are usually associated with another condition like an infection, injury or autoimmune disorder.
Superficial thrombophlebitis – This is a condition where there is a swelling of a vein that is close to the surface of the skin. It is usually caused by a blood clot. It can be painful or uncomfortable but is not usually dangerous.
Deep vein thrombosis – This condition is similar to superficial thrombophlebitis, however, the blood clot that occurs is in a deeper vein in the arm.
Sclerotherapy Treatment for Hand Veins
In a hand vein sclerotherapy treatment, Dr. Schwartz uses an ultra slim needle to inject a few drops of a safe and reliable sclerosing solution under the skin, directly into your vein. This process is virtually painless, so you don't even need any local anesthesia for hand sclerotherapy.
The sclerosing solution irritates the vein walls to trigger their collapse. Your body re-routes the blood from treated veins into healthy veins. Although healing rates vary from one patient to the next, most patients notice a dramatic change in their hands almost right away.
Hand sclerotherapy and leg vein sclerotherapy are similar processes with very low risk and fast recovery. It's a safe and reliable vein treatment in both parts of your body.
How Many Sessions Will I Need?
Because your hands are delicate, Dr. Schwartz treats only half of your dorsal hand (the back of the hand) in each session. You have two hand vein sclerotherapy sessions, scheduled two to four weeks apart. After each hand vein sclerotherapy session, you wear comfortable three-quarter compression gloves for two weeks.
Recovery & Downtime
Hand sclerotherapy is a comfortable and quick treatment that doesn't require any downtime. As long as you wear your compression gloves as directed by Dr. Schwartz, you have almost no limitations on your normal daily routine. Since the treatment takes only half an hour, you could even schedule it in the middle of the day and then return to work, if desired.
If your hands have prominent, protruding veins, hand vein sclerotherapy could be the perfect solution for nearly instant results. Call our accredited facility, North Shore Vein Center, to make your appointment with Dr. Schwartz now.
For more detailed information, please visit North Shore Med Spa's website.